Culebra Real Estate Sales
info@culebrarealestatesales.com
787-638-3333 or 787-398-3174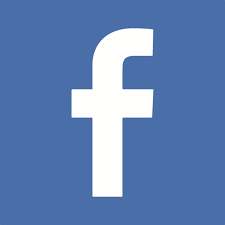 Beachfront Ridge Estate
For Sale
1 / 28
Pool Deck
2 / 28
View
3 / 28
Infinity Pool
4 / 28
Complex
5 / 28
Entrance
6 / 28
Bedroom Building
7 / 28
"Pool Casita" Bedrooms
8 / 28
Basketball Court and view
9 / 28
Great Room Living/Dining
10 / 28
Great Room Living/Dining
11 / 28
Kitchen
12 / 28
Office
13 / 28
Bedroom Balcony
14 / 28
Bedroom
15 / 28
Bedroom
16 / 28
Bedroom
17 / 28
Bedroom
18 / 28
Bathroom
19 / 28
Estate from the North
20 / 28
Estate from the South
21 / 28
Southern Hill
22 / 28
Southern Hill
23 / 28
More pictures coming soon
24 / 30
More pictures coming soon
25 / 30
More pictures coming soon
26 / 30
More pictures coming soon
27 / 30
More pictures coming soon
28 / 30
More pictures coming soon
29 / 30
More pictures coming soon
30 / 30
More pictures coming soon
❮
❯
Property Description
This Beachfront Ridge Estate is a wonderful property sitting on a hill on the beautiful island of Culebra, Puerto Rico, one of the Spanish Virgin Island. The Estate has 18 acres of land and consists of 4 buildings, a pool, a basketball court, and a helipad.
The main building houses a great room with living and dining areas with 20 foot cathedral ceilings. Also in the main building is a large kitchen. This building has views West over Ensenada Honda Bay, the largest bay in Culebra, Dakity Bay, and over the Caribbean Sea to the Island of Vieques.
Next to the main building is the master bedroom building including gym, office, master bath, and balcony. This building faces South with views over the Caribbean Sea and the Island of Vieques. On a clear day the Island of St. Croix of the United States Virgin Islands can be seen.
A third building houses two bedrooms with balconies and baths and faces North overlooking Ensenada Honda Bay, the main bay in Culebra, and the town of Dewey, the only town on the Island of Culebra.
The fourth bulding houses the two "pool casita" bedrooms and also faces North overlooking Ensenada Honda Bay and the town of Dewey.
The property is Ocean Front with access to a sparsley visited beach. The property is also completely off grid with solar power and rain water cisterns and has a 180 degree view from the town of Dewey and hills of Culebra to the North, to the vast Caribbean Sea to the South.
A wonderful estate at a reasonable price
Property Specifics
Overview: Large estate on oceanfront property with multiple buildings, infinity pool, basketball court, and helipad.
Lot Size: 18 Acres
Total Interior Square Footage: Approximately 5300 square feet, 3000 square foot main building, 1000 square foot master bedroom building, 800 square foot bedroom building, 500 square foot "pool casita" building
Number of Bedrooms: 5
Number of Bathrooms: 5
Construction: Concrete with wood roofs
Property Latitude, Longitude: 18.298561,-65.272243
Property pin: For property pin, click here
Parking: Circular driveway with expansive off street parking
HVAC: Split a/c Units and ceiling fans
Electric Service: Solar power system with solar panels and tesla batteries and a 75KW back up generator
Water Service: Rain water cisterns with 100,000 gallon total capacity
Sewage Service: Septic Tank
Laundry Facilities: Laundry room with high capacity washer and high capacity dryer
Furnishings: Property is being sold fully furnished
Storm Preparedness: Storm shutters for all buildings
Asking Price: $3,900,000
For more information regarding Beachfront Ridge Estate feel free to click on "Contact Us" below
Lisa Penfield Puerto Rico Real Estate Broker License C-9931
Michael McCarty Puerto Rico Real Estate Broker License C-11386