Culebra Real Estate Sales
info@culebrarealestatesales.com
787-638-3333 or 787-398-3174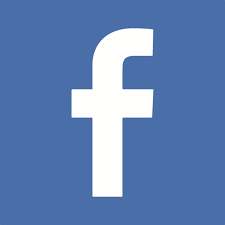 Casita Linda
along the channel
Culebra, PR For Sale
1 / 21
Casita Linda along the Channel
2 / 21
Casita Linda
3 / 21
Casita Linda
4 / 21
Living/Kitchen Upstairs Apartment
5 / 21
Kitchen/Dining Upstairs Apartment
6 / 21
Bedroom 1 Upstairs Apartment
7 / 21
Bedroom 2 Upstairs Apartment
8 / 21
Bathroom Upstairs Apartment
9 / 21
Back Porch Upstairs Apartment
10 / 21
Living/Kitchen Apartment 1 Downstairs
11 / 21
Kitchenette Apartment 1 Downstairs
12 / 21
Living Room Apartment 1 Downstairs
13 / 21
Bedroom Apartment 1 Downstairs
14 / 21
Bathroom Apartment 1 Downstairs
15 / 21
Back Porch Apartment 1 Downstairs
16 / 21
Living/Kitchen Apartment 2 Downstairs
17 / 21
Living/Kitchen Apartment 2 Downstairs
18 / 21
Bedroom Apartment 2 Downstairs
19 / 21
Back Porch Apartment 2 Downstairs
20 / 21
Bathroom Apartment 2 Downstairs
21 / 21
Culebra Channel
❮
❯
Property Description
Casita Linda is a three unit property that sits right on the channel in the middle of the town of Dewey on the Island of Culebra, one of the Spanish Virgin islands. Being along the channel gives Casita Linda access to an 80 foot bulkhead dock. The central location of the property gives access to all the services on Culebra, restaurants, night life, churches, school, Post Office, bank, hospital, taxi services and all other services Culebra Island has to offer. The cental location also makes the property a great rental property.
Casita Linda has 3 Units. The Upstairs is a 2 bedroom 1 bathroom apartment. Apartment 1 Downstairs is currently a 1 bedroom 1 bathroom apartment that can easily be converted to a 2 bedroom 1 bath apartment. Apartment 2 Downstairs is a 1 bedroom 1 bathroom apartment. All apartments have access to outdoor patios/porches.
A wonderful property that is a great investment, to live in 1 unit and rent the rest, as a second home, or any combination of these uses.
Property Specifics
Overview: Centrally located 3 unit property with bulkhead dock
Lot Size: 600 Square Meters
Total Indoor Square Footage: 1500 square feet
Number of Bedrooms: 4
Number of Bathrooms: 3
Building Construction: Concrete with wood roof
Property Latitude, Longitude: 18.302050,-65.299871
Property pin: For property pin, click here
Electric Service: Puerto Rico Power Authority
Water Service: Puerto Rico Water Authority
Sewage Service: Private Septic System
Home Owners Association Fees: $0, this property is not in a HomeOwner's Association
Asking Price: $750,000, REDUCED PRICE
For more information regarding Casita Linda feel free to click on "Contact Us" below
Lisa Penfield Puerto Rico Real Estate Broker License C-9931
Michael McCarty Puerto Rico Real Estate Broker License C-11386