Culebra Real Estate Sales
info@culebrarealestatesales.com
787-638-3333 or 787-398-3174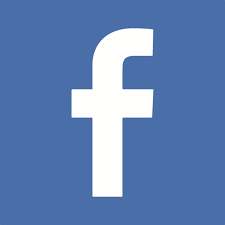 Cima del Mundo Culebra House For Sale
"On Top of The World"
1 / 11
House
2 / 11
A small part of the view
3 / 11
View from Deck
4 / 11
Dining Area
5 / 11
Dining/Sitting Area
6 / 11
Open Design
7 / 11
Open Design
8 / 11
Open Design
9 / 11
Bed Area
10 / 11
Office Area
11 / 11
Bathroom
❮
❯
Property Description
Cima del Mundo is an open design house on top of one of the Southern hills on the beautiful Island of Culebra, Puerto Rico, one of the Spanish Virgin Islands. The house has absoultely incredible, spectacular views over the Caribbean Sea, Vieques Island, Sail Rock and the Island of St. Croix of the United States Virgin Islands. The design of the house is an open design with wrap around balconies and large picture windows to take advantage of the spectacular views around the entire house. The location on top of a hill also lends itself to constant ocean breezes. A wonderful property that can be utilized as a primary residence, vacation property, second home, and/or as a short term rental property.
Property Specifics
Overview: One Bedroom open designed house on top of a hill with spectacular views in beautiful Culebra, Puerto Rico.
Lot Size: 1 acre
Indoor Area: 900 square feet
Number of Bedrooms: 1
Number of Bathrooms: 1
Property Latitude: 18.295337
Property Longitude: -65.293281
Property pin: For property pin, click here
Construction: Wood
Funishings: Selling Fully Furnished
Electric Service: Puerto Rico Power Authority
Water Service: 2700 Gallon Water Cistern
Sewage Service: Septic Tank
Home Owners Association Fees: $0, this property is not in a HomeOwner's Association
Asking Price: $545,000
For more information regarding Cima del Mundo feel free to click on "Contact Us" below
Lisa Penfield Puerto Rico Real Estate Broker License C-9931
Michael McCarty Puerto Rico Real Estate Broker License C-11386