Culebra Real Estate Sales
info@culebrarealestatesales.com
787-638-3333 or 787-398-3174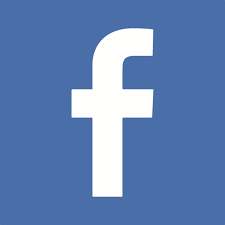 Casa Hibiscus For Sale on beautiful
Culebra, Puerto Rico
1 / 26
Front Porch
2 / 26
Downstairs Living Room
3 / 26
Downstairs Living Room
4 / 26
Downstairs Living Room
5 / 26
Downstairs Living Room
6 / 26
Upstairs Living Room
7 / 26
Upstairs Living Room
8 / 26
Upstairs Living Room
9 / 26
Kitchen
10 / 26
Kitchen
11 / 26
Bedroom
12 / 26
Bedroom
13 / 26
Bedroom
14 / 26
Bedroom
15 / 26
Bedroom
16 / 26
Bedroom
17 / 26
Bedroom
18 / 26
Bathroom
19 / 26
Bathroom
20 / 26
Bathroom
21 / 26
Front Porch
22 / 26
Front Porch
23 / 26
Back Porch
24 / 26
Upstairs Porch
25 / 26
Outdoor Shower
26 / 26
Entrance
❮
❯
Property Description
Casa Hibiscus is a 4 bedroom 2 bath house located in a quiet neighborhood in beautiful Culebra, Puerto Rico, one of the Spanish Virgin islands.
The property is 700 square meters with the main house, a separate room that can be used as an office, storage or for owner personal items, and a 120 square foot detached work shed which currently contains the laundry, tools, linens, and other storage.
The main house consists of two floors. The first floor has 2 bedrooms, 1 bathroom, a living room, and the kitchen. The second floor has another living room, 2 more bedrooms, and another bathroom. The house has been used as a short term rental property with a great rental history and can easily be divided into multiple units if desired.
A great income producing property, second home, or any combination of these uses.
Property Specifics
Overview: 4 bedroom 2 bathroom house with separate storage/office and detached work shed
Lot Size: Approximately 700 square meters
Number of Bedrooms: 4
Number of Bathrooms: 2
Property Latitude: 18.315943
Property Longitude: -65.302069
Property pin: For property pin, click here
Total Indoor Square Footage: 1724 square feet
Electric Service: Puerto Rico Power Authority
Water Service: Puerto Rico Water Authority
Sewage Service: Puerto Rico Water Authority Sewer System
Laundry Facilities: New High Capacity Washer and Dryer in Work Shed. Both Units are less than a year old.
Home Owners Association Fees: $0, this property is not in a HomeOwner's Association

Asking Price: $499,000
For more information regarding this Casa Hibiscus for sale feel free to click on "Contact Us" below
Lisa Penfield Puerto Rico Real Estate Broker License C-9931
Michael McCarty Puerto Rico Real Estate Broker License C-11386