Culebra Real Estate Sales
info@culebrarealestatesales.com
787-638-3333 * 787-398-3174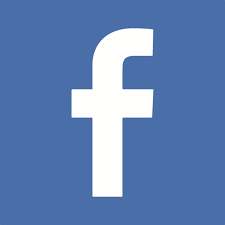 THIS PROPERTY IS IN CONTRACT/OPCIONADO
Unit 1804 Costa Bonita Resort Condominium
For Sale on beautiful Culebra, Puerto Rico
1 / 10
Costa Bonita Pool
2 / 10
View
3 / 10
Balcony/View
4 / 10
Living Room
5 / 10
Living Room/Kitchen
6 / 10
Living Room/Kitchen
7 / 10
Bedroom
8 / 10
Bedroom
9 / 10
Bathroom
10 / 10
Bathroom
❮
❯
Property Description
This condominium is Unit 1804 in Costa Bonita Beach Resort. Costa Bonita Resort is a 164 Unit condominium complex on the beautiful island of Culebra, Puerto Rico, one of the Spanish Virgin Islands. 82 of the condominiums are 1 bedroom Units. The other 82 are Studio Units. There are 41 buildings in the complex with 4 Units in each building. The complex sits on Ensenada Honda bay and includes the following amenities:
- A clubhouse with commercial locations
- Pool facilities with swim up pool snack bar
- Dock facilities

Views from the complex are of Ensenada Honda Bay, the Town of Culebra, Fulladoza Bay, Dakity Bay, and the Caribbean Sea. The complex allows both short term (e.g., airbnb) and long term rentals. A beautiful resort to "get away from it all".
This unit, number 1804, is a second (top) floor 1 bedroom Unit in the Costa Bonita Resort Complex. The Unit is being sold partially furnished, has cathedral ceilings, 540 square feet of indoor space, and a 160 square foot balcony.
We also should point out that at this point sales in Costa Bonita need to be cash sales. The reason for this is after the storms in 2017 the insurance company for Costa Bonita paid the insurance claim but then cancelled the hazard insurance for the complex. After major storms this occurs as the insurance industry recovers and the Association is working diligently to obtain a new hazard policy. However, since there isn't a current hazard insurance policy for the complex banks won't extend mortgages for the units in Costa Bonita right now. So, any purchase of Units in Costa Bonita need to be cash sales or some people have taken mortgages out on other properties or used other investments to pay cash for Costa Bonita Units.
A great unit for short term rentals, long term rentals, or to live in to enjoy the views, breezes, and all Culebra has to offer.
Property Specifics
Overview: Unit 1804 is a 1 bedroom 1 bath condominium in Costa Bonita Resort
Complex Size: The Costa Bonita Resort consists of approximately 11 acres of land
Number of Bedrooms: 1
Number of Bathrooms: 1
Indoor Square Footage: 540 square feet
Balcony square footage: 160 square feet
Construction: Concrete
Costa Bonita Resort Property Coordinates: x: 322321.5210, y: 251789.6925
Costa Bonita Resort Latitude: 18.296922
Costa Bonita Resort Longitude: -65.275690
Property pin: For pin to Costa Bonita Resort, click here
Air Conditioning: Central Air
Electric Service: Puerto Rico Power Authority
Water Service: Puerto Rico Water Authority. The complex currently has one water meter. Therefore water bills are currently included in the monthly Home Owners Association fee. However, long term each unit will have it's own water meter and will therefore have a separate individual water bill.
Sewage Service: Individual septic systems for each building of the complex
Furnishings: Partially furnished
Storm preparedness: Roll Away Storm Shutters
Home Owners Association Fees: Approximately $310/month
CRIM (Property Taxes): Approximately $900/year
Asking Price: $185,000
For more information regarding Costa Bonita Resort Condominium Unit 1804 feel free to click on "Contact Us" below
Lisa Penfield Puerto Rico Real Estate Broker License C-9931
Michael McCarty Puerto Rico Real Estate Broker License C-11386