Culebra Real Estate Sales
info@culebrarealestatesales.com
787-638-3333 * 787-398-3174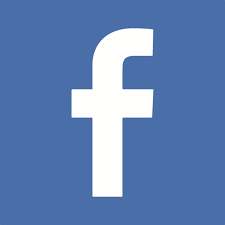 THIS PROPERTY IS IN CONTRACT/OPCIONADO
Unit A101 Bahia Marina Resort Condominium
For Sale on beautiful Culebra, Puerto Rico
Bahia Marina Resort Unit A101 is a 1 bedroom 2 bath condominium on the beautiful Island of Culebra, Puerto Rico. The Bahia Marina complex is composed of two independent phases, Phase I and Phase II. Unit A101 is located in Phase I which has a fully functioning Home Owner's Association and is composed of 4 buldings with 4 condominiums per building for a total of 16 condominium units.
Although Phase I and Phase II are completely independent of each other there are many details to understand regarding the situation in Bahia Marina. If you have interest in this Unit feel free to E-Mail us at info@culebrarealestatesales.com so we can send you the detailed information regarding the complex and the two phases of the complex.
The complex has beautiful views over Fulladoza Bay and Ensenada Honda Bay and allows both short term (airbnb) and long term rentals. The Unit itself, A101, is on the first floor, is handicap accessible, has a spectacular view, and is located next to the Bahia Marina sun deck. A fabulous Unit as a vacation rental property or as a second home.
1 / 12
View from Bahia Marina A101
2 / 12
View from Bahia Marina A101
3 / 12
View from Bahia Marina A101 to Bahia Marina Sun Deck
4 / 12
Balcony Bahia Marina A101
5 / 12
Vie from Living Room
6 / 12
Living Room
7 / 12
Living Room
8 / 12
Kitchen
9 / 12
Bedroom
10 / 12
Bedroom
11 / 12
Front Bathroom, Handicap Accesible
12 / 12
Back Bathroom
❮
❯
Property Specifics
Overview: Bahia Marina Unit A101 is a 1 bedroom 2 bath condominium in Phase I of Bahia Marina Resort
Complex Size: Bahia Marina Phase I is on 1 acre of land
Number of Bedrooms: 1
Number of Bathrooms: 2
Indoor Square Footage: 480 square feet
Balcony square footage: 90 square feet
Construction: Concrete
Bahia Marina Resort Property Coordinates: x: 321342.3294, y: 250999.4071
Bahia Marina Resort Latitude, Longitude: 18.290676,-65.285442
Property pin: For property pin, click here
Electric Service: Puerto Rico Power Authority
Water Service: Puerto Rico Water Authority. The complex currently has one water meter. Therefore water bills are currently included in the monthly Home Owners Association fee.
Sewage Service: Puerto Rico Water Authority
Home Owners Association Fees: $509/month
Hazard Insurance: Approximately $152/month ($1814/year)
CRIM (Property Taxes): Approximately $470/year
Asking Price: $110,000
For more information regarding Bahia Marina Condominium Unit A101 feel free to click on "Contact Us" below
Lisa Penfield Puerto Rico Real Estate Broker License C-9931
Michael McCarty Puerto Rico Real Estate Broker License C-11386