Culebra Real Estate Sales
info@culebrarealestatesales.com
787-638-3333 or 787-398-3174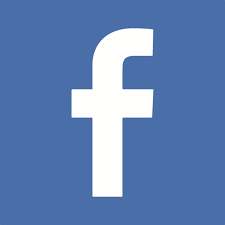 THIS PROPERTY IS IN CONTRACT/OPCIONADO
Mount Resaca Multi Unit House for Sale on beautiful
Culebra, Puerto Rico
1 / 37
Resaca Hillside Multi Unit House
2 / 37
Resaca Hillside Multi Unit House
3 / 37
Property from Road, Casita to Left, Main House to Right
4 / 37
Main House from Road
5 / 37
Steps to House from Road
6 / 37
Steps to House from the House
7 / 37
View
8 / 37
Hammock, Casita Balcony
9 / 37
Balcony, One Bedroom Apartment
10 / 37
Balcony, One Bedroom Apartment
11 / 37
One Bedroom Living Room
12 / 37
One Bedroom Living Room
13 / 37
One Bedroom Kitchen
14 / 37
Bedroom, One Bedroom Apartment
15 / 37
Bathroom, One Bedroom Apartment
16 / 37
Studio Casita from Road
17 / 37
Studio Casita Balcony
18 / 37
Studio Casita Balcony
19 / 37
Studio Casita
20 / 37
Studio Casita
21 / 37
Studio Casita
22 / 37
Studio Casita
23 / 37
Studio Casita Bathroom
24 / 37
Downstairs Balcony
25 / 37
Studio 1
26 / 37
Studio 1
27 / 37
Studio 1
28 / 37
Studio 1 Bathroom
29 / 37
Studio 2
30 / 37
Studio 2
31 / 37
Back Yard
32 / 37
33 / 37
34 / 37
35 / 37
Flamenco Beach
36 / 37
37 / 37
Culebra Sunset
❮
❯
Property Description
This multi unit property is composed of 4 Units a 1 bedroom apartment, two studio apartments, and a Studio Casita. The property is on an over 700 square meter lot with views over Ensenada Honda bay, the main bay in Culebra.
The Upstairs is a 1 bedroom 1 bath apartment with a separate Studio Casita. Downstairs has two studio apartments and a storage room for tools, equipment, and supplies. The house is expandable into the back yard if desired. All Units in the house have separate entrances.
A great property for vacation rentals or to live in one unit and rent the others.
Property Specifics
Overview: 4 bedroom 4 bathroom house with 4 separate Units
Lot Size: Approximately 721 square meters
Number of Bedrooms: 4
Number of Bathrooms: 4
Property Coordinates: x: 319516.2780, y: 253814.4808
Property Latitude: 18.31620808
Property Longitude: -65.30276663
Property pin: For property pin, click here
Total Indoor Square Footage: 1300 square feet
Balcony Square Footage: 750 square feet
Concrete Porch Square Footage: 190 square feet
Electric Service: Puerto Rico Power Authority
Water Service: Puerto Rico Water Authority
Sewage Service: Septic Tank
Laundry Facilities: Washer on upstairs back patio
Home Owners Association Fees: $0, this property is not in a HomeOwner's Association

CRIM (Property Taxes): This property is currently not assessed for property taxes. Projected property taxes are around $1000/year once the property is assessed.

Asking Price: $259,000 PRICE REDUCED!
For more information regarding this Mount Resaca Multi Unit House for sale feel free to click on "Contact Us" below
Lisa Penfield Puerto Rico Real Estate Broker License C-9931
Michael McCarty Puerto Rico Real Estate Broker License C-11386